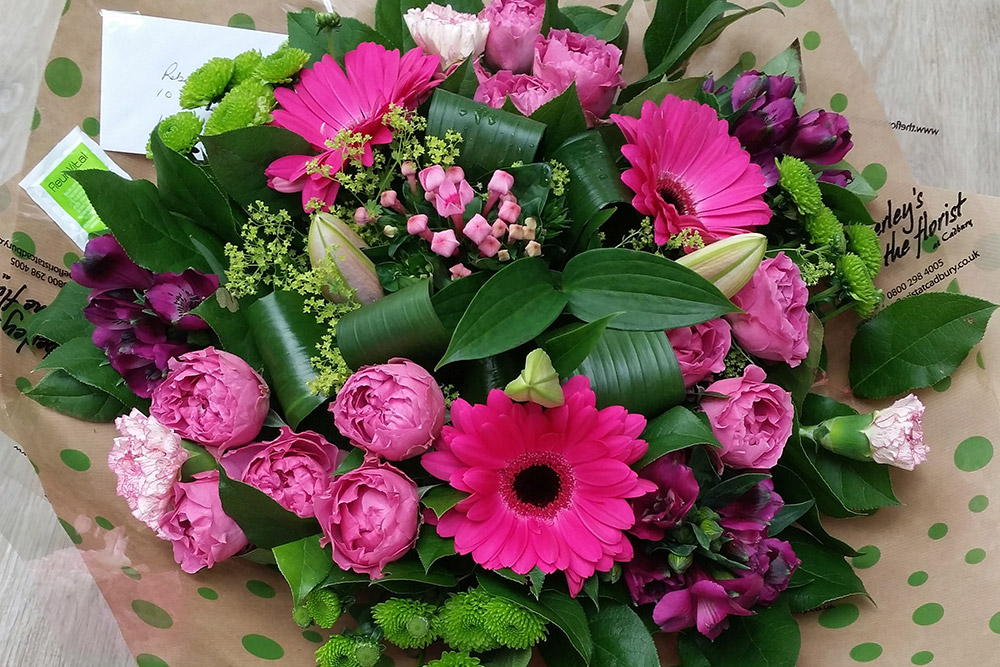 Kimberley's
Subscription Flowers
Everyone loves receiving flowers and we've come up with an innovative way for you to send a unique gift to someone special every month.
Take out a monthly subscription with us and we will send a hand-picked bouquet of beautiful fresh flowers to someone you love.
It is a thoughtful way of reminding that person that you are thinking of them.
Order Online
Kimberley's
Subscription Flowers
You can take out a subscription for 3, 6 or 12 months. The bouquets come in three different sizes and are priced at £35, £45 and £55 per month.
The blooms contained in the bouquets change with the seasons, so no two will be the same. And don't forget – that 'someone special' could even be you!
"Don't send me flowers when I'm dead. If you like me, send them while I'm alive." - Brian Clough, Football Manager