Finding Your Perfect Florist in Clevedon: A Guide to Flower Delivery in North Somerset
In the lovely town of Clevedon, filled with Victorian picturesque views in North Somerset, and flowers often serve as the perfect means of expression.
Be it a birthday, celebration, or just a simple 'thinking of you' present.
But how does one choose the best Clevedon flower delivery service? Fear not! We have just the guide you need...
When looking for a florist in Clevedon, the primary focus should be quality.
You desire a service that provides not just ordinary, run-off-the-mill bouquets, but handcrafted flower arrangements that leave the receiver in awe.
At Kimberleys the Florist, we pride ourselves on offering such exquisite selections, curated by professionals with over 30 years of experience.
And we will send you a photo of the flower bouquet before we send it off.
Here's some of our reviews for quality of service: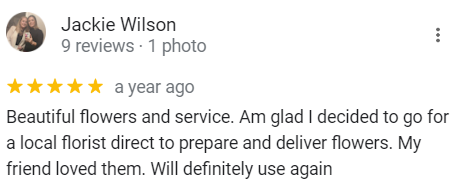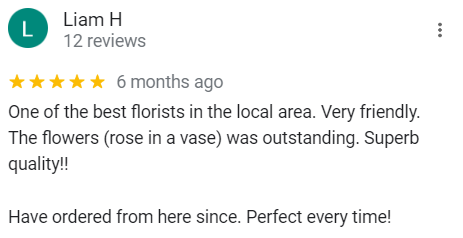 Secondly, timing is crucial.
Always seek flower shops in Clevedon that guarantee prompt delivery.
Nothing ruins a surprise faster than late arrivals.
Kimberleys offers timely flower delivery in Clevedon, ensuring your bouquet arrives just when you need it.
Hand delivered by us not courier delivered.
And once we have delivered your floral decoration, we will send you an email confirmation.
Here's some of our reviews for delivery service: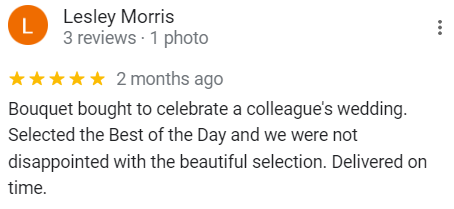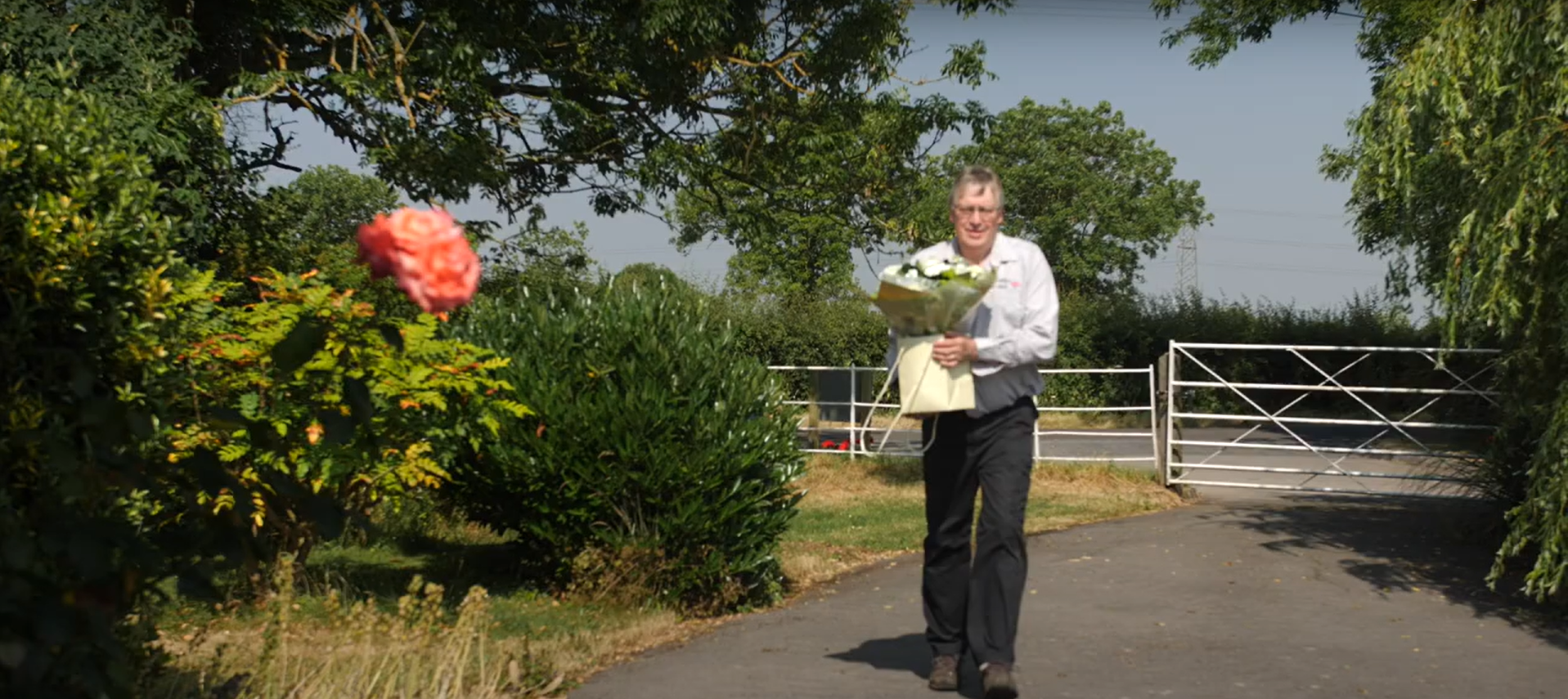 Ease of access is another aspect to consider.
In this digital age, businesses must have a solid online presence.
Kimberleys the Florist offers an easy-to-navigate website, where you can browse through our extensive collection and place orders with ease.
Here's some of our reviews for ease of service: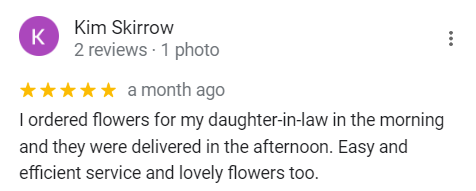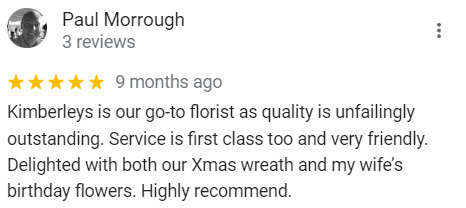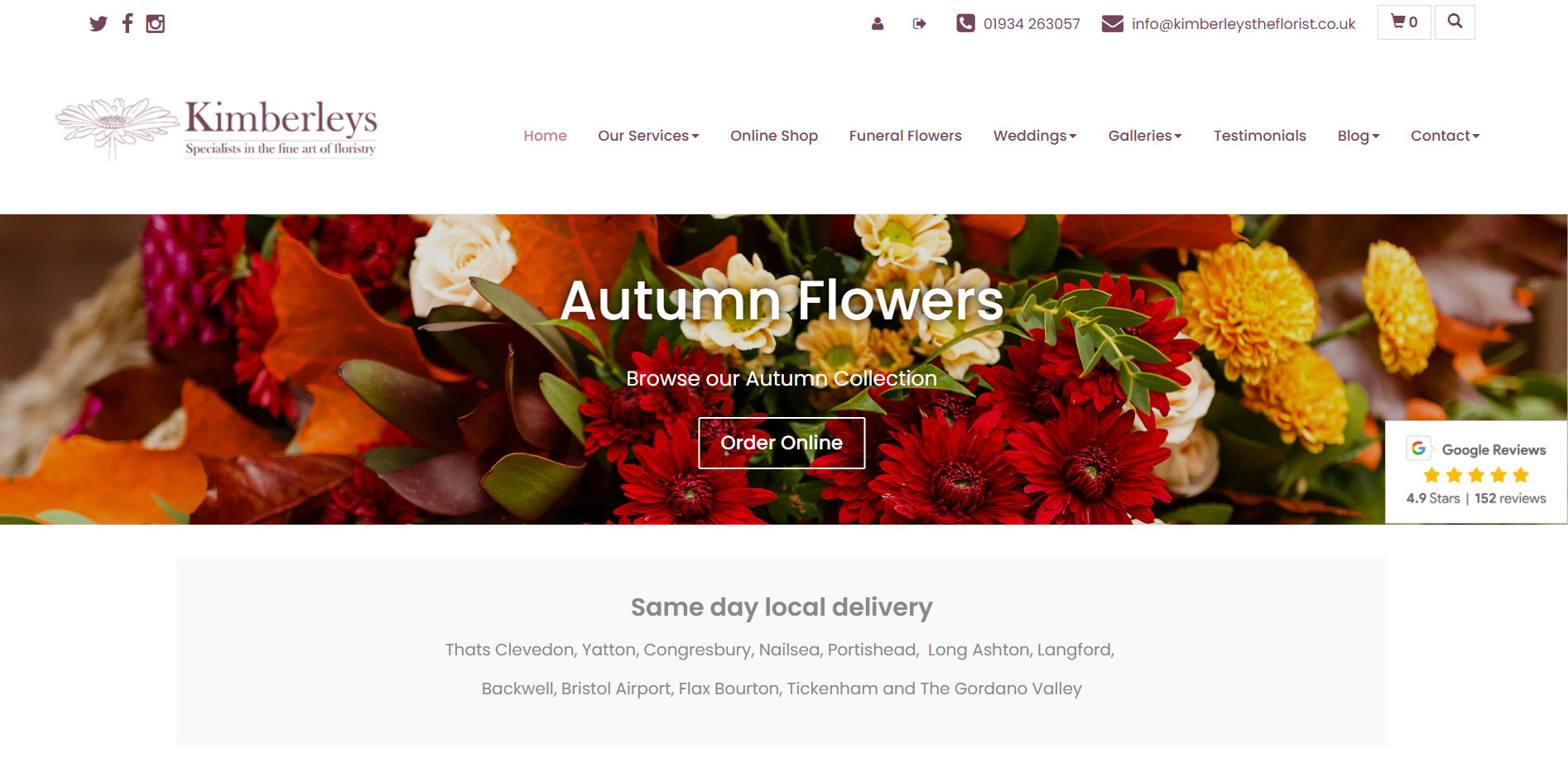 Convenience also plays a huge role.
You want a Clevedon Flower Shop that can serve your needs at any time.
Be it last-minute birthday surprise plans or scheduling a future delivery.
At Kimberleys, we have you covered.
Here's some of our reviews for the convenience of service: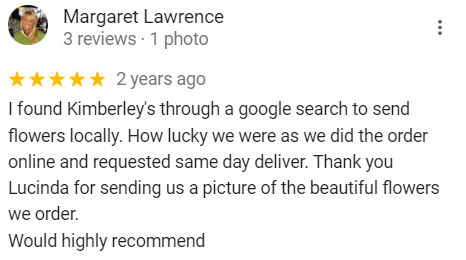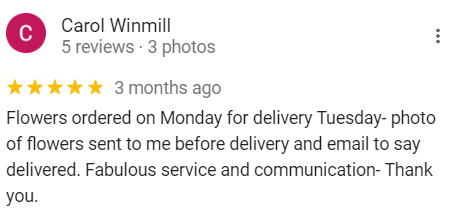 Lastly, customer service is the backbone of any successful business.
A Clevedon florist that offers excellent customer assistance and goes the extra mile to resolve any issues will undoubtedly provide the best experience.
We at Kimberleys take your satisfaction as our utmost priority.
Here's some of our reviews for customer service: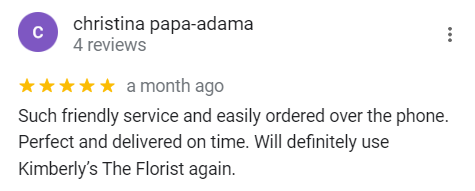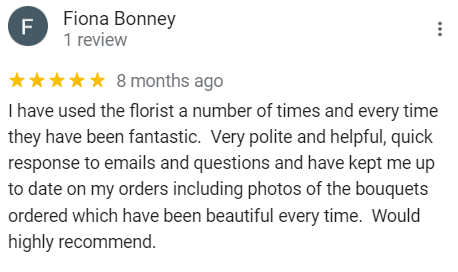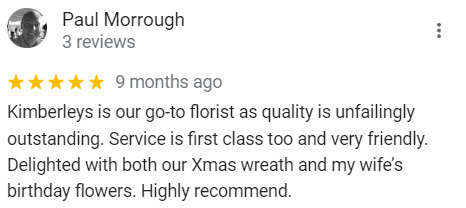 So, to sum up: When searching for the perfect flower shops in Clevedon, look for those that offer quality, timely delivery, ease of access, convenience, and excellent customer service.
Turn to Kimberleys the Florist, where we provide all these and more.
Remember, flowers are not just gifts; they are a language spoken from the heart.
Let us help you say it right, right on time!
Choose Kimberleys for all your Clevedon flower delivery needs.
Click here to gift your loved one an amazing bouquet they are going to love.
Our Awards and Recognition